The technology legal issues which arise on the internet span local, national and international boundaries. Operating an internet website, advertising on the internet, or simply owning a domain name, opens the door to a whole host of legal entanglements ranging from spam regulations to privacy. Borghese Legal, Ltd. works closely with clients to navigate this ever-changing landscape.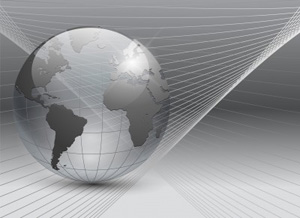 The firm's experience includes internet copyright and trademark issues, including serving and responding to DMCA take-down notices. The firm frequently works with the legal departments of eBay, Amazon.com, Google, Yahoo, Cafe Press, Facebook and Twitter to have infringing items removed, or alternatively, respond to incorrect allegations of infringement.


DMCA Safe Harbor
The firm also assists clients with Digital Millennium Copyright Act (DMCA) safe harbor compliance to insure that user generated content does not drag an innocent website service provider into court.


Domain Name Actions
The firm's practice also includes representing clients in domain name arbitration actions under ICANN's Uniform Domain-Name Dispute-Resolution Policy (UDRP). If you are a trademark holder and someone is squatting on a domain using your trademark, we can file a UDRP arbitration action and get the domain name transfered to you. Alternatively, if you are being accused of cybersquatting by an over-reaching trademark claimant, we can help you keep a domain that is rightfully yours.

The firm's internet law services include:
UDRP Arbitration Actions
DMCA Notice and Take Down Procedures
DMCA Safe Harbor Compliance
Rights Acquisition and Development
Trademark and Copyright protection
Website terms of use and privacy policies
Work for Hire Agreements
Contact us today to learn more about the firm's internet law services.