Borghese Legal, Ltd. works with companies and individuals all over the United States helping them register their trademarks and protect their brands. The firm has extensive knowledge of trademark law and procedures and will work with you to register your trademarks, servicemarks, and slogans.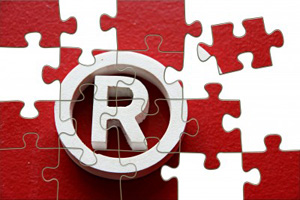 Flat Fee Trademark Services
Trademark filings are done for a flat fee and include the following services:
A Federal trademark search of registered and pending applications
Preparing the description of good or services for the mark
Working with you to obtain an appropriate specimen of use
Preparing and filing your trademark application
Responding to questions from the Trademark Office
Responding to routine Office Actions from the Trademark Office
Tracking deadlines and extension periods
Keeping you informed regarding the status of you application
When you hire Borghese Legal you will not be charged for every phone call and piece of paper processed by this office. You will be billed one flat fee for the attorneys fees necessary for a standard trademark filing. In most situations the only other fees you will be billed are the government filing fees charged by the Trademark Office.
Sometimes matters outside the above services do arise. These include responding to substantive office actions which require a multi-page response, responding to third party oppositions, and filing appeals with the trademark trial and appeal board. Prior to incurring any additional fees for these types of services we will discuss your options with you and let you know the costs involved.
---
Trademark Non-Infringement Opinions
Borghese Legal, Ltd. provides complete trademark reviews and non-infringement (or infringement) opinions. The firm will compare the client's trademarks with its competitors to determine what risks exist and the likelihood of a successful infringement action. Non-infringement opinions are often prepared when a client receives a cease and desist letter by another company and, in our opinion, no trademark infringement exists. Infringement opinions are provided when our client wants to stop a competitor from using a confusingly similar trademark and requires an attorney's analysis regarding infringement factors.
In addition to providing this opinion work, the firm will negotiate with opposing companies and attorneys to resolve disputes, often without costly litigation. Whether you want to stop infringement or are accused of infringement, the firm will explore modifications to marketing material, changes to branding, licensing and co-existence agreements to resolve the matter.
---
Foreign Trademark Prosecution
In addition to trademark protection in the Untied States, the firm assists clients in obtaining trademark protection internationally. Working through international treaties such as the Madrid Protocol as well as directly with attorneys located in other countries we can obtain international trademark protection anywhere in the world.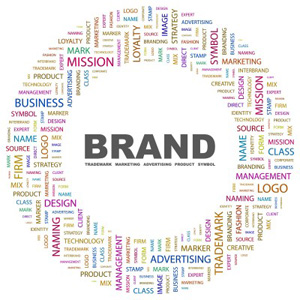 Trademark Portfolio and Brand Management
Borghese Legal, Ltd. manages numerous trademark portfolios for its clients, monitoring important deadlines both domestically and internationally. Whether your company manages just a handful of domestic marks, or hundreds of marks in numerous jurisdictions, the firm can tailor its services to fit your needs. The firm's portfolio services include:
Negotiating and drafting license agreements.
Conducting an audit of your existing trademarks, pending applications and upcoming deadlines.
Issuing quarterly trademark status reports allowing easy tracking of the status of every company trademark anywhere in the world.
Drafting and recording trademark transfer and assignment documents.
Drafting and filing declarations of use, incontestability and renewals when due.
Trademark monitoring services.
Contact us today to learn more about the firm's trademark services.